Wound Debridement (Wound Cleaning) Market to Reach to US$ 3,044.8 Mn by 2025 End at a CAGR of 6.4%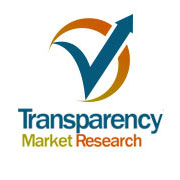 Albany, NY — 03/14/2018 — In an intensely competitive wound debridement market, leading companies such as Smith & Nephew plc, Lohmann & Rauscher International DeRoyal Industries Inc., Misonix, Arobella Medical LLC, Zimmer Biomet, BSN Medical, Söring GmbH, and Derma Sciences Inc. are toying with newer ideas to buoy growth. Mergers and acquisitions and strategic collaborations are some popular strategies adopted by leading companies to foray into newer markets and expand their product offerings. Keen companies are also investing in research and development in order to come up with novel products.
Read Report Overview: https://www.transparencymarketresearch.com/wound-debridement-market.html
According to a report by Transparency Market Research (TMR), the demand in the global wound debridement market was worth US$1,750 mn in 2016 in terms of revenue. Expanding at a CAGR of 6.4% between 2017 and 2025, the market is likely to be worth US$3,044.8 mn by the end of 2025. By wound type, the chronic wounds segment is likely to account for the leading demand until 2025. In terms of geography, while North America currently holds supremacy in the overall market, Asia Pacific is anticipated to showcase strong growth over the course of the forecast period.
Growing Geriatric Population Susceptible to Injuries Aids Growth
The global wound debridement market is anticipated to proliferate at a steady pace owing to increasing number of injuries and accidents. Wound dressing products such as bandages and medical gauzes are required to heal open wounds, injury sites to prevent infection. Increasing vehicular speed in many parts of the world leading to accidents and injuries is also stoking demand for wound dressing products from hospitals and emergency ambulatory services.
Request Sample of Report: https://www.transparencymarketresearch.com/sample/sample.php?flag=S&rep_id=35036
At present, to serve the growing geriatric population globally burden on healthcare systems and demand for preventive care is sure to rise. This population susceptible to falls and accidents along with risk of pre-existing conditions such as diabetes and blood pressure that slows down healing process require wound care products for longer periods of time. Skin breakdown is a common consequence of falls and accidents leading to chronic wound or pus, which is likely to drive the usability of wound debridement products. As per the National Institutes of Health in the U.S., 3% of the population above the age of 65 years will have a wound at some point. Besides this, there is a high prevalence of epidemics and traumatic injuries in poverty-stricken countries of Africa and Asia. These regions stoke hefty demand for wound debridement products to serve the ailing population.
Download Brochure of Report: https://www.transparencymarketresearch.com/sample/sample.php?flag=B&rep_id=35036
Rising Medical Tourism in Emerging Economies to Boost Demand
Apart from this, economic development and increasing medical tourism in countries such as India are fuelling demand for wound debridement. A large population from western countries travel to these destinations for invasive procedures and treatment of chronic diseases that require medical aid products such as wound care products during the course of treatment. Besides this, rising investments by prominent market players for advancements in debridement products are also key factors behind the growth of wound debridement market. Also, increasing preference for home care for less serious medical conditions will have a positive influence on the overall wound debridement market.
Conversely, a stringent approval process for wound debridement products and long hauls required for commercialization are some of the challenges faced by the market at present.
About Transparency Market Research
Transparency Market Research (TMR) is a U.S.-based provider of syndicated research, customized research, and consulting services. TMR's global and regional market intelligence coverage includes industries such as pharmaceutical, chemicals and materials, technology and media, food and beverages, and consumer goods, among others. Each TMR research report provides clients with a 360-degree view of the market with statistical forecasts, competitive landscape, detailed segmentation, key trends, and strategic recommendations.
Contact us:
Transparency Market Research
90 State Street,
Suite 700,
Albany
NY – 12207
United States
Tel: +1-518-618-1030
USA – Canada Toll Free 866-552-3453
Email: [email protected]
Website: http://www.transparencymarketresearch.com/
The following two tabs change content below.
Jasmine Petters
Jasmine hails from the city of Nizams, Hyderabad, and is currently pursuing her M.D. from there only. She is an internet wizard and has keen passion in All Things tech. She is a regular Comment contributor for The Daily Telescope and writes a Web column, in which she covers war, sports, and everything in between.
Latest posts by Jasmine Petters (see all)