Optical Transmitter Market Is Progressing Towards a Strong Growth by 2026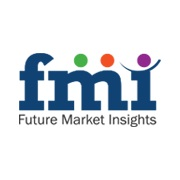 Valley Cottage, NY — 02/13/2018 — 21st Century- the era of 'information technology' is exhibiting an aggressive growth. This growth is even faster with the use of modern Telecommunication Systems. In this optical communication plays a very important role with high speed and reliable communication. The optical communication systems primarily consists of optical transmitter and receiver.
An Optical transmitter is a hybrid electro-optical device, which converts electrical signal to optical form and inject the resulting signal into an optical fiber for transmission. The power of the signal injected was an important design parameter which indicates how much fiber loss can be tolerated. The heart of optical transmitter is the light source whose function is to convert information in electrical signal to an equivalent form of light. Today major light sources used for optical transmitter are LED or laser and are designed for single mode or multimode fiber. The use of LEDs is for moderate distance transmission and for low & moderate frequency applications and they have limited bandwidth whereas laser diodes are used in high frequency applications like radar and can be used for long distance transmission and but with an increased cost.
Recently advanced optical transmitter developments can also be utilized in inter satellite communication also called free space communication (FSO).They also offer tremendous advantages of low weight and greater power savings, enabling easier, faster and reliable transmission of information.
A sample of this report is available upon request @ https://www.futuremarketinsights.com/reports/sample/rep-gb-2088
Market drivers & challenges:
Nowadays there is a tremendous growth of fiber optic networks and increase in the demand for the need of higher band width and high bit rates with the growth in internet world wide. There is also continuous advancements in fiber optics technology. So for every invention all the components of existing optical transmitter must be upgraded to meet these increased demands.
Implementation of Fiber to x (FTTx) broadband expansion in developing countries due to potential demand for broadband services and applications predicts demand for tremendous growth of optical transmitter market.
Government initiatives in developing countries and telecommunication deregulation worldwide can predict an increase in demand for optical transmitters. Due to growth in smartphone Market and demand for LTE & 4G services and more internet communication.
Market Segmentation:
Optical transmitter market is segmented based on the type of modulation technique used- Direct modulation & External modulation.
Direct or (Internal) Modulation:
In direct modulation light source is obtained primarily by LEDs or Direct modulated lasers. This light source is made ON & OFF by the feed current. It offers an advantage of simplify in design, compactness, & cost effectiveness but it has limited response time (i.e. rate of data transmission)
External Modulation:
In external modulation the laser is ON at all times similar to continuous wave & light beam is modulated by external modulator controlled by data signal. Commonly used external modulators are Mach Zehnder modulator & electroabsorption modulator. In this type of transmitter light source normally used is narrow band continuous wave laser. This type of optical transmitter is used for long distance transmission & offer premium quality of optical signal.
Optical transmitters can also be segmented based on the industries which utilize it like broadband service providers, telecom, entertainment industry, aerospace, marine and even in households as they propound greater efficiency, environmental immunity, safety and security at low cost.
To view TOC of this report is available upon request @ https://www.futuremarketinsights.com/toc/rep-gb-2088
Key Market Players:
Optical transmitter market is majorly dominated by North America, Asia Pacific and Europe. In The Asia Pacific region Market is majorly dominated by China.
Optical transmitter market is very competitive. The major players active in the optical transmitter systems market include Finisar, Avago Technologies, Lumentum, Oclaro, Oplink, and Ruby Tech
About Future Market Insights
Future Market Insights is the premier provider of market intelligence and consulting services, serving clients in over 150 countries. FMI is headquartered in London, the global financial capital, and has delivery centres in the U.S. and India.
FMI's research and consulting services help businesses around the globe navigate the challenges in a rapidly evolving marketplace with confidence and clarity. Our customised and syndicated market research reports deliver actionable insights that drive sustainable growth. We continuously track emerging trends and events in a broad range of end industries to ensure our clients prepare for the evolving needs of their consumers.
The following two tabs change content below.
Maria Burns
Maria is a Viral News Editor who graduated from the University Of California. She likes social media trends, being semi-healthy, Buffalo Wild Wings and vodka with lime. When she isn't writing, Maria loves to travel. She last went to Thailand to play with elephants and is planning a trip to Bali.
Latest posts by Maria Burns (see all)