LAMEA Travel Insurance Market Opportunity Analysis 2022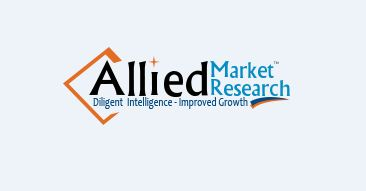 Portland, OR — 03/14/2018 — Within LAMEA, The travel insurance market in Latin America is expected to grow the highest notable CAGR of 10.9% during the forecast period of 2016 – 2022, owing to a significant increase in the number of outbound travelers. In 2014, 16.7% of the total outbound travelers have booked their trips online, thus creating a growth opportunity for the travel insurance market. As per the United Nations World Tourism Organization (UNWTO) statistics, the number of outbound travelers in the MENA (Middle East and North Africa) region is expected to reach 81 million by 2013.
Get PDF Brochure of this report: https://www.alliedmarketresearch.com/request-toc-and-sample/2270
Furthermore, growth in domestic market, owing to the rise in the purchasing power of the middle-class population, boosts the economic growth in LAMEA. This in turn, has a positive effect on domestic traveling, which is growing at a steady rate, creating several opportunities for the travel insurance market. However, lack of familiarity with insurance and assistance benefits impedes the market growth.
In 2015, Latin America accounted for the highest share within the LAMEA travel insurance market. At present, the penetration level of travel insurance in Latin America is nearly 10% thus, possessing significant growth potential. Moreover, economic factors and prior investment in tourism are expected to drive the travel insurance industry in Latin America. However, highly unregulated travel insurance policies across various countries in Latin America create a major challenge for the insurance service providers to develop their business in this region.
Early buyers will receive 20% customization on this report
The following two tabs change content below.
Maria Burns
Maria is a Viral News Editor who graduated from the University Of California. She likes social media trends, being semi-healthy, Buffalo Wild Wings and vodka with lime. When she isn't writing, Maria loves to travel. She last went to Thailand to play with elephants and is planning a trip to Bali.
Latest posts by Maria Burns (see all)