Inexpensive Secondary Encrypted Storage to the FEDRAMP Cloud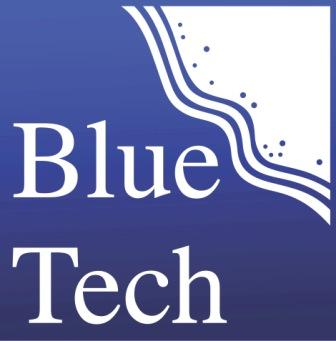 Press Release – updated: Mar 14, 2018 08:00 EDT
SAN DIEGO, March 14, 2018 – Blue Tech Inc., through its new cyber-security group CYF4.com, announces a new product called CYF4 Enveloc. CYF4 Enveloc is a product developed by Blue Tech Inc. of San Diego, California, and Enveloc Inc. of Mobile, Alabama.
CYF4 Enveloc is a software product that loads onto laptops, desktops and servers and will output an encrypted backup to the FEDRAMP-approved Microsoft Azure Government cloud. This is an effective secondary backup to complement a company or agency's current backup programs.
CYF4 Enveloc backups are encrypted with FIPS 140-2 approved algorithms (AES 256-bit) prior to leaving the protected machine and uses AES encrypted SSH transmission protocol.  
Pricing per Gigabyte storage on the FEDRAMP cloud starts at $1.05 per month with discounts available for Terabyte and Petabyte backups.
A 30-day trial of CYF4 Enveloc encrypted backup to the FEDRAMP cloud can be downloaded at:
www.enveloc.comcyf4setupcyf4govcloudbackup_prw09.exe
CYF4 Enveloc is available for government purchase on the Blue Tech SEWP V and CIO-CS contracts.
For information, contact [email protected]. For information on specs and pricing – go to www.CYF4.com.
Blue Tech Inc. is a network system integrator specializing in sales to federal, state and local governments as well as systems integrators who provide support to the U.S. government. Blue Tech Inc. is headquartered in San Diego, California.
Enveloc Inc. developed a remote backup system in 1996 and since then has provided organizations nationwide with a monitored, full-featured backup.  Enveloc works with channel partners, licensees and directly from its principal offices in Mobile, Alabama.
Source: Blue Tech Inc.
The following two tabs change content below.
Sarah Thompson
Sarah is a financial reporter, focusing on technology, national security, and policing. Before joining Daily Telescope she worked as a staff writer at Fast Company and spent two years as a foreign correspondent in Turkey. Her work has been published in Al Jazeera America, The Nation, Vice News, Motherboard, and many other outlets.
Latest posts by Sarah Thompson (see all)