Important Logistical Information for EEEEEATSCON LA 2018 for Saturday, May 19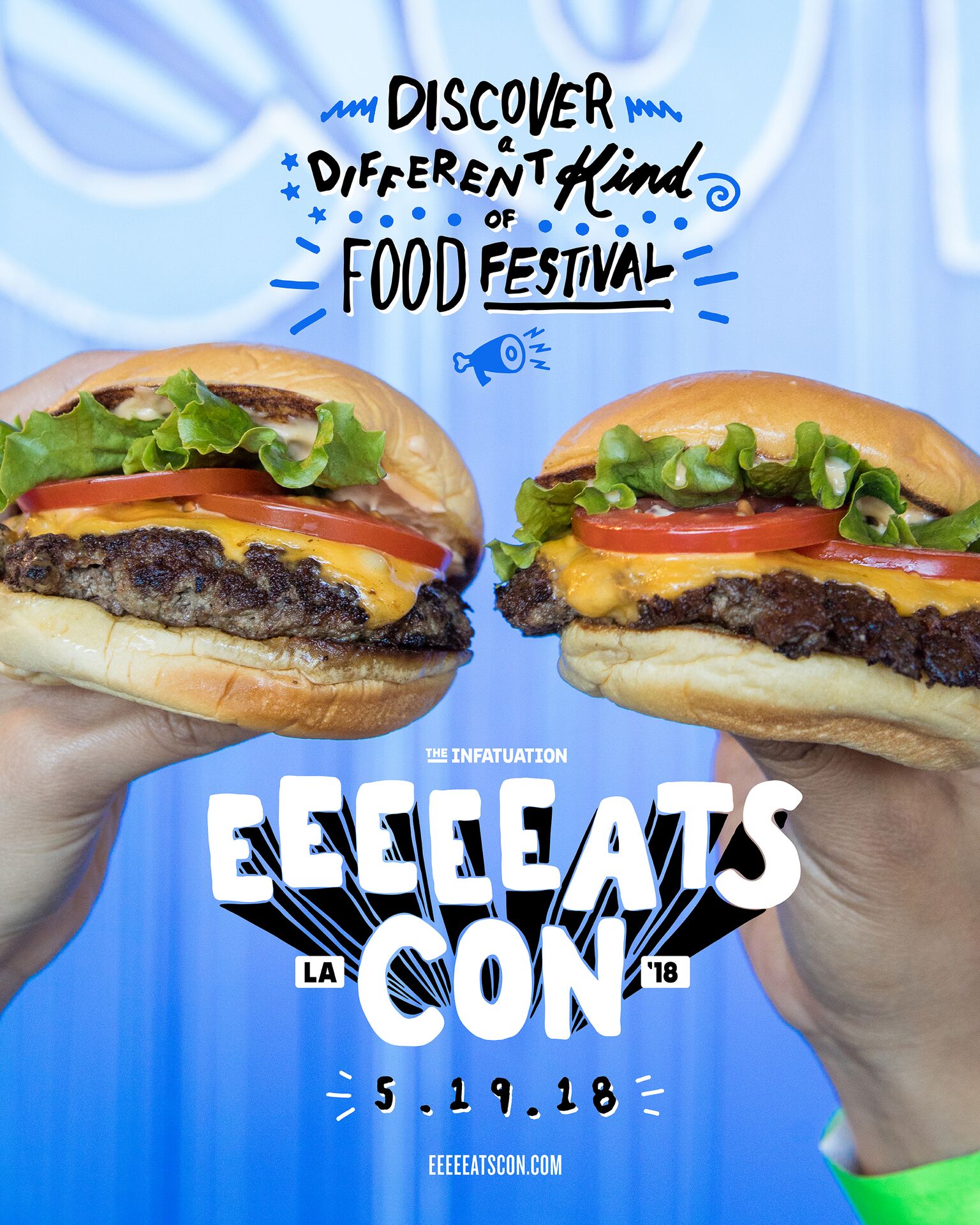 Press Release – updated: May 16, 2018 14:50 EDT
NEW YORK, May 16, 2018 – On Saturday, May 19, the EEEEEATSCON festival will return to the Barker Hangar in Santa Monica. The one-day event will feature live music performances, engaging panel discussions, and a highly-curated group of local Los Angeles restaurants, along with imports from across the country like Russ & Daughters from New York and Liholiho Yacht Club from San Francisco. Last year, a sold-out crowd of thousands attended EEEEEATSCON, and over 500,000,000 social media impressions were generated over the course of a single day.
WHAT: The Infatuation's EEEEEATSCON LA 2018
WHERE: The Barker Hangar, 3021 Airport Ave, Santa Monica, CA 90405
 WHEN: Saturday, May 19
**Early access for press begins at 11:30 a.m. Gates open to the public at Noon.
For media planning purposes for EEEEEATSCON LA 2018, please contact Matthew Frankel, (917) 617-7914, [email protected] to address any questions regarding logistics, front gate access, restaurants, scheduled events, or parking.
FURTHER BACKGROUND ON THE EVENT:
https://www.theinfatuation.com/EEEEEATSCON
 https://www.prnewswire.com/news-releases/the-infatuation-announces-full-slate-of-restaurants-music-and-speakers-for-eeeeeatscon-la-2018-300622865.html
 https://www.prnewswire.com/news-releases/eeeeeatscon-returns-to-santa-monica-300597547.html
#    #    #
Source: The Infatuation – EEEEEATSCON LA 2018
The following two tabs change content below.
Sarah Thompson
Sarah is a financial reporter, focusing on technology, national security, and policing. Before joining Daily Telescope she worked as a staff writer at Fast Company and spent two years as a foreign correspondent in Turkey. Her work has been published in Al Jazeera America, The Nation, Vice News, Motherboard, and many other outlets.
Latest posts by Sarah Thompson (see all)