Hemostasis Products Market: Vast Global Rise in the Numbers of Trauma Cases and Complex Surgeries Is Key Driver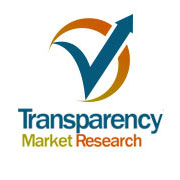 Albany, NY — 02/14/2018 — The top four vendors operating in the global hemostasis products market, including Ethicon, Pfizer Inc., Baxter International, Inc., and CR Bard, Inc., accounted for a share of nearly 41% in the market in 2015, states Transparency Market Research in a recent report. In the seemingly fragmented market, where small- and medium-scale vendors accounted for over 59% in the overall market in the 2015, a large number of these players provided non-commercial variations of several hemostasis products, including platelet concentrate and frozen plasma. Therefore, in the case of purely commercially available products, the share held by prominent players is larger than what the regional players hold.
Rising investments in the research and development and strategies to expand businesses across untapped regional markets are some of the key strategies adopted by prominent vendors in the market. Some of the market's other influential companies are HemCon Medical Technologies, Inc., Abbott Laboratories, Grifols, S.A., CSL Behring LLC, Johnson & Johnson, Integra LifeSciences Corporation, and Medtronic plc.
Read Report Overview: https://www.transparencymarketresearch.com/hemostasis-products-market.html
Introduction of Technologically Advanced Products and Rising Number of Trauma and Surgery Cases Stimulate Market's Growth
The market for hemostasis products has substantially benefitted in the past few years owing to the vast research and development activities undertaken in the field of hemostasis technology, enabling the development of highly reliable hemostasis products for use in emergency situations. Extensive research activities in the field have also resulted in the development of a wide number of innovative products, which are being positively received by national and international approval agencies.
The vast global rise in the numbers of trauma cases and complex surgeries is another key driver of the global hemostasis products market. The WHO states that an estimated 1.25 mn people are killed in road accidents every year globally. Also, excessive bleeding or hemorrhage results in over one-third of pre-hospital deaths every year globally. The vast and alarming rise in the global population of people aged over 65%, a demographic which is vulnerable to chronic diseases and leads to an increased demand for a variety of complex surgeries, is also indirectly stimulating the demand for hemostasis products across healthcare setting.
Request Sample of Report: https://www.transparencymarketresearch.com/sample/sample.php?flag=S&rep_id=13880
Stringent Regulatory Scenario and Patent Expiries Boost Adoption of Off-label Products, Hinder Market's Growth
Strict approval policies adhered by the national and international approval agencies have led to an apprehensive competitive environment for hemostasis product manufacturers. The lengthy and cost-intensive approval procedures, along with the diverse dissimilarities in regulatory policies across different countries/regions are also discouraging manufacturers from introducing an increasing number of product varieties in the market. This factor is likely to hamper the development of the global hemostasis products to a certain extent in the next few years.
Patent expiries of some of the most prominent hemostasis product brands in the global market is also a key restraint to the market's overall profitability. Patent expirations in the healthcare industry are invariably followed by the introduction of substitutes and cheaper biosimilars, which in the case of the global hemostasis products market is expected to have a substantial impact on market's future revenue generation prospects.
Request For Discount On This Report: https://www.transparencymarketresearch.com/sample/sample.php?flag=D&rep_id=13880
Nevertheless, the market has a vast set of untapped growth opportunities, especially in emerging economies such as Asia Pacific and Latin America. Demand for effective healthcare facilities from the rising consumer base of middle class population and rising numbers of geriatric people in these regions will lead to the increased adoption of a variety of hemostasis products in the next few years. Transparency Market Research states that the global hemostasis products market will expand at a healthy 4.2% CAGR over the period between 2016 and 2024, and rise to a valuation of US$7.73 bn in 2024. The market was pegged at US$5.35 bn in 2015.
In terms of product variety, the segment of infusible hemostats presently leads, accounting for a 47% share in the market in 2015. Geography-wise, North America led, accounting for over 36% in the global market in 2015.
The following two tabs change content below.
Maria Burns
Maria is a Viral News Editor who graduated from the University Of California. She likes social media trends, being semi-healthy, Buffalo Wild Wings and vodka with lime. When she isn't writing, Maria loves to travel. She last went to Thailand to play with elephants and is planning a trip to Bali.
Latest posts by Maria Burns (see all)