Healthcare Information Exchange Market Current Trends and Future Aspect Analysis 2015–2023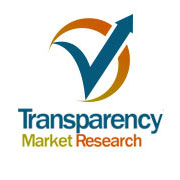 Albany, NY — 02/14/2018 — Healthcare information exchange (HIE) is an integral part of health information technology (HIT) infrastructure. HIE refers to the mobilization of healthcare information electronically within defined geographical area to bring healthcare stakeholder together.Stakeholder includes pateints, doctors, nurses, pharmacists, labs, and other health care providers. According to the study conducted at Sushoo Health Information Exchange, present method of exchanging patient information incurs cost of approximately USD 17,160 annually for single clinician practice. Henceforth, creates a demand foreffective electronic storage and exchange of patient information system. Thus, HIE facilitatesspeedy access and sharingof patients clinical data to the healthcare providersfor providing timely, effective and efficient delivery of care to the patient. Timely sharing of patient information helps in effective decision making the time of point of care, avoids readmissions, medication erros, decreases duplicate testing and improve diagnosis rate. HIE consists of clinical data from providers, activity and cost data from payers and providers, and public health data. The technology provides high standard of patient care along with reduced expenses associated with manual printing of document, physical mailing of patient records, time and efforts involved in recovering patient reports. However, structure and geographical scope of HIEs may vary across the country. Some may serve to small geographic region, some across the state or some may serve to the multistate region.
Request a Brochure of the Report @ https://www.transparencymarketresearch.com/sample/sample.php?flag=B&rep_id=5339
Need for greater access to patient health information, rising awareness of HIE technology, enhanced stakeholders collaborations are some of the major drivers for health information exchange market. Additionally, increasing U.S. government incentive program and high cost associated with health information exchange current system are other factorsanticipated to propel the growth of HIE industry. However, complex technology, high initial investment, and less return on investment are major restrain of the market.
The HIE market can be categorized based on the set up type, by implementation model and by vendors type. On the basis of set up type market can be further segmented into private HIE and public HIE. Furthermore, based on implementation type market could be classified into centralized model, decentralized model, and hybrid model. By considering vendor's type market of health information exchange can be further segmented into platform centric, messaging centric, portal centric, and others such as personal health records (PHR) and clinical data management (CDM). Geographically, HIE market is categorized into North America, Europe, Asia Pacific, Latin America and RoW.
Request a Toc of the Report @ https://www.transparencymarketresearch.com/sample/sample.php?flag=T&rep_id=5339
Among the implementation type, hybrid model is considered as a potential market segment as it is a combination of both centralized and decentralized model hence offers advantages associated with both of the above mentioned types.In set up typesegment private health information exchange market dominates the market due to their clear business model,physician engagement at every level of HIE, and steady flow of funds for development. Portal centric segment is currently the largest market share holder of health information exchange in vendor types and is anticipated to grow further at a substantial growth rate in the near future. Geographically in 2013, largest share of the market was accounted by North America, due to presence of majority of companies in the U.S. however, Asia Pacific is expected to grow at a higher rate due to increasing awareness about HIE, rising population base and various initiatives being undertaken by the governments in countries such as India, China, Japan and South Korea.
Some of the major players in the healthcare information exchange market includes AT&T, Inc., GE Healthcare, IBM Corporation, InterSystems Corporation, Medicity, Siemens AG, CareEvolution Inc., Cerner Corporation, and Orion Health.
Enquiry for discount on this report @ https://www.transparencymarketresearch.com/sample/sample.php?flag=D&rep_id=5339
The following two tabs change content below.
Maria Burns
Maria is a Viral News Editor who graduated from the University Of California. She likes social media trends, being semi-healthy, Buffalo Wild Wings and vodka with lime. When she isn't writing, Maria loves to travel. She last went to Thailand to play with elephants and is planning a trip to Bali.
Latest posts by Maria Burns (see all)