Gum Hydrocolloid Market Overview, Size, Share, Competitors Strategy, Regional Analysis and Growth Forecast to 2023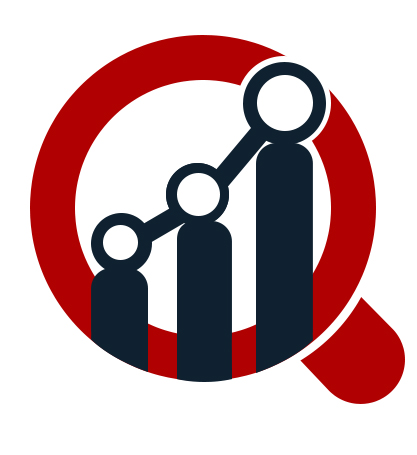 Pune, India — 02/13/2018 — Market Overview:
Increasing demand of thickening and gelling agent is driving the market globally. Market Research Future, a firm which specializes in market reports related to the Food, Beverages & Nutrition sector among others, recently forecasted in its report on Global Gum Hydrocolloids Market Research Report- Forecast to 2023 that the market will demonstrate an exceptional CAGR during the forecast period.
Rising demand of gum hydrocolloid is witnessed across the food industry due to its functionality. Hydrocolloid is used as an additive to improve the texture and modify the viscosity of food. Increase in consumer preference for natural ingredients in food and beverages is adding fuel to the growth of hydrocolloid market. The application of hydrocolloid is high in bakery manufacturers and is projected to increase at a higher rate in pharmaceutical and cosmetics industry. Furthermore, dairy industry and confectionary industry are increasing the usage of hydrocolloid as an additive.
Based on the type of gum hydrocolloid, xanthan is dominating the market helping various industries as thickening agent and stabilizing agent. Further focusing on its application, it has observed highest growth in bakery industry improving the texture of dough and overall improvisation in its quality and witnessing growth in pharmaceutical and cosmetics industry based on consumption pattern globally.
Get a Sample Report @ https://www.marketresearchfuture.com/sample_request/4474
Major Key Players:
Gum hydrocolloid manufacturers across various regions are focusing on R & D to penetrate the global market and to meet the growing demand for the product in various industries based to its functionality. Rising demand in natural food products and changing lifestyle among the consumers propels the growth of hydrocolloid market. In North America, U.S. dominates the market of gum hydrocolloid based on the consumption pattern of the population and exports the product to different countries.
The key players profiled in the Global Gum Hydrocolloids Market are Cargill, Inc. (the U.S), Darling Ingredients Inc. (the U.S.), Kerry Group PLC (Ireland), CP Kelco (the U.S.), Ingredion Incorporated (the U.S.), Rico Carrageenan. (Philippines) and Ashland Inc. (the U.S.) among many others.
Latest Industry Updates:
Dec 2017 There is growing concern about the availability of the hydrocolloid locust bean gum (LBG), due to shortages that are set to continue into 2018. Food manufacturers should be looking for other alternatives to LBG, or at least aiming to reformulate and consider other options as an alternative.
Nov 2017 DuPont Nutrition & Health announced a global price increase for its GRINDSTED brand locust bean gum (LBG) which was effective from November 2017.
Aug 2017 CP Kelco, a leading global producer of specialty hydrocolloid solutions, announced the completion of new production capabilities in its Okmulgee, Oklahoma plant for manufacturing KELCOGEL gellan gum.
Jun 2017 Alland & Robert Launches Clean Label Hydrocolloid Solution. The company is headquartered in Paris and has two facilities in Normandyd.
Market Segments:
The global gum hydrocolloids market has been divided into type, application, function and region.
Based on Type: Xanthan, Guar Gum, Alginate, Gellan Gum, Arabic Gum, Carrageenan, and Others
Based on Application: Dairy Products, Personal Care Products, Pharmaceuticals, Bakery, Meat Processing and Confectionary
Based on Function: Thickening, Gelling, Stabilizing, and Others
Based on Region: North America, Europe, Asia Pacific, and ROW.
Access Report Details @ https://www.marketresearchfuture.com/reports/gum-hydrocolloid-market-4474
Regional Analysis:
The global hydrocolloids market is segmented into North America, Europe, Asia Pacific, and rest of the world (RoW). North America holds a major share followed by Europe. The rising nutritional trend and increasing consumption of processed food in the U.S. and U.K. will continue to drive the growth of hydrocolloid. The changing lifestyle and shifting food consumption pattern followed by an increase in disposable income anticipates development and growth of hydrocolloid market in developing countries of Asia Pacific region.
The following two tabs change content below.
Jasmine Petters
Jasmine hails from the city of Nizams, Hyderabad, and is currently pursuing her M.D. from there only. She is an internet wizard and has keen passion in All Things tech. She is a regular Comment contributor for The Daily Telescope and writes a Web column, in which she covers war, sports, and everything in between.
Latest posts by Jasmine Petters (see all)