Growing Sense of Safety Generates Demand for Automotive Sensors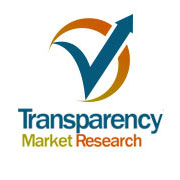 Albany, NY — 03/14/2018 — The leading players in the global automotive sensors market accounted for a magnificent share of 57.9% in 2014. These companies are Autoliv, Inc., Continental AG, Robert Bosch GmbH., and Denso Corporation and their dominance can be attributed to product innovation at an affordable pricing. Maintaining focus on core competencies through intensive research and development activities is anticipated to help other players gain prominence in the global market, observes Transparency Market Research in its new research report.
"The factors governing the global automotive sensors market will be emerging trends as such as electrification, connectivity, and self-driving vehicles," says the lead author of this research report. Manufacturers will have to keep up with the fast-evolving nature of this industry by integrating latest technologies that will make driving safer and reduce the chances of accidents caused by human error.
Request Sample: https://www.transparencymarketresearch.com/sample/sample.php?flag=S&rep_id=230
Government Norms Play Key Role in Development of Automotive Sensors
Stringent norms pertaining to the safety of drivers have been driving the developments in the automotive sensors market over several years. Focused on safety, these sensors have come a long way from ejection of airbags to forward-collision warning systems that are predicted to change the game for drivers over the forecast period. The remarkable evolution of commonly used sensors used in vehicles such as pressure sensor, temperature sensor, gas sensor, motion sensor, and MEMS sensors has enhanced not just the safety of drivers and passengers but also improved the overall driving experience by giving the driver better control over the vehicle.
The rapid pace of technological developments and advancements has been pivotal in this transition in the automotive sensors market as it has introduced and generated a demand for upgraded sensing abilities of vehicles. Growing consumer awareness about safety and efficiency-oriented changes in the automotive industry has also created a positive impact on the automotive sensors market. The changing perspectives towards fuel economy and hybrid technology that comes with sensors for hydrogen leak detection, motor speed, current monitoring, temperature, and position will also steer the global market.
High Cost of Repair Deters Growth of Automotive Sensors Market
The rare chance of any malfunction in automotive sensors comes with a high repair cost. The aspect is deterring several consumers from purchasing vehicles that are equipped with state-of-the-art sensors as that would transpire into additional repair expenditure should the sensor fail or get damaged. Since OEM for vehicles have a monopoly over automotive sensors, it has created a negative sentiment pertaining to after-sales service. The limited access to automotive sensors not only puts pressure on OEMs but also makes sourcing of these sensors difficult after the sale of the vehicle.
Browse Our Report: https://www.transparencymarketresearch.com/automotive-sensor-market.html
Europe Leads Global Market due to High Consumer Awareness about Safety
The report suggests that the global automotive sensors market will represent an opportunity worth US$33.17 bn by 2021 as compared to US$20.27 bn in 2014, with the market expected to register a steady CAGR of 8.6% between 2015 and 2021. The micro-electro-mechanical (MEMS) sensors will drive the global market in top gear due to their multiple applications such as headlight leveling, inertial brake lights, automatic door locks, vehicle dynamics, accelerometer, and active suspension systems, amongst others. During the forecast period of 2015 and 2021, the MEMS sensors segment will expand at a CAGR of 8.3% to reach US$14.18 bn by 2021.
Europe held the largest share in the global automotive sensors market due to the growing awareness about vehicle safety amongst manufacturers and consumers. As the demand for driver safety increases across Europe in the coming years, it will generate a demand for automotive sensors.
This review is based on Transparency Market Research's report, titled "Automotive Sensors Market – Global Industry Analysis, Size, Share, Growth, Trends and Forecast 2015 – 2021."
Get TOC of This Report: https://www.transparencymarketresearch.com/report-toc/230
The following two tabs change content below.
Marcus Clinker
Marcus is a reporter on the Political Capital team focusing on money in politics. Before joining Daily Telescope, he worked as a researcher and writer for the Institute for Northern Studies at Ohio State University and as a freelance journalist in Portalnd, having been published by over 20 outlets including NPR, the Center for Media and Democracy,The Huffington Post, Salon, Truthout and VICE.com.
Latest posts by Marcus Clinker (see all)