Global Wellness Tourism Market Driven by Rising Health Awareness – Forecast 2017-2021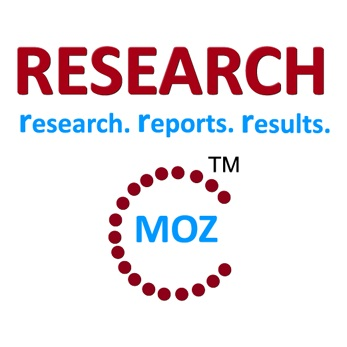 Albany, NY — 02/13/2018 — Wellness tourism is a type of tourism where people travel to places for the betterment of their physical or mental state. It is different from medical tourism where people travel to other countries or places for medical care or treatment of a diagnosed disease. Wellness tourism is growing simultaneously with the global tourism industry at a rapid pace. With the increase in awareness about mental health and physical wellness, the global population is keen on taking preventive measures against various illnesses at an early stage. Mental disorders such as stress, anxiety, and frustration lead to health-related chronic diseases such as cancer and depression. For example, in the UK, the cases of work-related stress, anxiety, and depression was 1.51% per 100000 population in 2016. In 2015, the Stress in America survey led by the American Psychological Association (APA) had declared that the highest prevalence of stress amongst young adults and women is in the US.
The global wellness tourism market to grow at a CAGR of 10.32% during the period 2017-2021. The report covers the present scenario and the growth prospects of the global wellness tourism market for 2017-2021. To calculate the market size, the report considers the tourism expenditures taken up for wellness travels, which includes healthy diet and weight management, physical fitness and sports, beauty treatments, relaxation and stress relief, meditation, yoga, and procedures or treatments using conventional, alternative, complementary, herbal, or homeopathic medicine.
Click to get Sample PDF: https://www.researchmoz.us/enquiry.php?type=S&repid=1476357
Technavio's report, Global Wellness Tourism Market 2017-2021, has been prepared based on an in-depth market analysis with inputs from industry experts. The report covers the market landscape and its growth prospects over the coming years. The report also includes a discussion of the key vendors operating in this market.
Key vendors
– AccorHotels
– Canyon Ranch
– IHG
– Red Carnation Hotels
Other prominent vendors
– IHHR Hospitality (Ananda resort)
– Aro H Wellness Retreat
– Body and soul wellness center
– BodySense
– Fitpacking
– Four Seasons Hotels
– Gwinganna Lifestyle Retreat
– Hilton
– Hyatt
– Kamalaya Koh Samui
– MARRIOTT INTERNATIONAL
– MOUNTAIN TREK FITNESS RETREAT & HEALTH SPA
– Rancho La Puerta
– Wellness & Hormone Centers of America
View Complete TOC with Tables and Figures at: https://www.researchmoz.us/global-wellness-tourism-market-2017-2021-report.html/toc
Key questions answered in this report
– What will the market size be in 2021 and what will the growth rate be?
– What are the key market trends?
– What is driving this market?
– What are the challenges to market growth?
– Who are the key vendors in this market space?
About ResearchMoz
ResearchMoz is the world's fastest growing collection of market research reports worldwide. Our database is composed of current market studies from over 100 featured publishers worldwide. Our market research databases integrate statistics with analysis from global, regional, country and company perspectives. ResearchMoz's service portfolio also includes value-added services such as market research customization, competitive landscaping, and in-depth surveys, delivered by a team of experienced Research Coordinators.
Contact Us:
Mr. Nachiket
Albany NY – 12207
United States
Tel: +1-518-621-2074
Tel: 866-997-4948 (Us-Canada Toll Free)
Email: [email protected]
Follow us on LinkedIn at: http://bit.ly/1TBmnVG
The following two tabs change content below.
Jasmine Petters
Jasmine hails from the city of Nizams, Hyderabad, and is currently pursuing her M.D. from there only. She is an internet wizard and has keen passion in All Things tech. She is a regular Comment contributor for The Daily Telescope and writes a Web column, in which she covers war, sports, and everything in between.
Latest posts by Jasmine Petters (see all)