Global Pediatric Radiology Market Estimated to Surge Vigorously in the Near Future and Touch a Valuation of US$ 3.57 Bn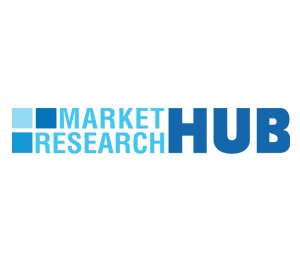 Albany, NY — 03/14/2018 — A fresh market research report has been added by Market Research Hub (MRH) to its comprehensive collection of research studies. The 170-page research report, titled "Pediatric Radiology Market – Global Industry Analysis, Size, Share, Growth, Trends and Forecast 2017 – 2026″, provides a detailed analysis, emphasizing on the market dynamics that are estimated to determine the growth of the market in the coming few years. The growth drivers, opportunities, and challenges for the global pediatric radiology market have been discussed in the research report to give a clear understanding to the readers.
Request For Sample Report: https://www.marketresearchhub.com/enquiry.php?type=S&repid=1602815
Key Insights
Diagnostic radiology includes the technique and process that are used to generate images of the human body for the clinical purposes. It has been analyzed that radiology is gaining traction in pediatric care. The use of pediatric radiology devices has played an instrumental role in early treatment of young infants during their fragile health conditions. New pediatric radiology devices are improving the diagnosis of children and extending the scope for preventive cure and effective treatment, thereby encouraging market growth of pediatric radiology market.
As per the active research evaluations, the global pediatric radiology market will register a CAGR of 7.7% during forecast period of 2017 to 2026. The study further reveals that by the end of 2026, the global pediatric radiology market will touch a valuation of US$ 3.57 Bn.
Initially, the report begins with an executive summary that shares key information of the report such as revenue, historical CAGR from 2012 to 2017 as well as forecasted CAGR from 2017 to 2026. Furthermore, the research study presents the market size and forecast of the pediatric radiology market at a global level. This section covers different geographical regions namely Europe, APEJ, North America, Middle East & Africa and Latin America. Through this regional outlook, the research study finds that North America will represent the most lucrative marketplace for adoption of pediatric radiology devices.
Browse Full Report with TOC- https://www.marketresearchhub.com/report/pediatric-radiology-market-global-industry-analysis-size-share-growth-trends-and-forecast-2017-2026-report.html
The report has been further segmented on the basis of product type, end use, and modality. Based on product type, the study covers ultrasound, X-Ray, MRI and computed tomography. On the basis of modality, it includes standalone devices, portable devices and table-top devices. Among various end-user, hospital accounted for major share. Pediatric diagnosis is widely available across hospitals as parents are willing to spend on providing highest level of care for their babies.
Competition Tracking
Furthermore, the research study throws light on the competitive landscape of the pediatric radiology market across the globe. In addition, the company profiles, product catalog, financial overview, and recent developments of the key players have been mentioned in the research report. Key players include Esaote SpA, Samsung Medison Co. Ltd., Analogic Corporation, Mindray Medical International Limited, Fujifilm Corporation, Toshiba Corporation, General Electric Company, Hitachi, Ltd., Koninklijke Philips N.V., and Siemens AG.
Enquire about this Report- https://www.marketresearchhub.com/enquiry.php?type=enquiry&repid=1602815
About Market Research Hub
Market Research Hub (MRH) is a next-generation reseller of research reports and analysis. MRH's expansive collection of market research reports has been carefully curated to help key personnel and decision makers across industry verticals to clearly visualize their operating environment and take strategic steps.
MRH functions as an integrated platform for the following products and services: Objective and sound market forecasts, qualitative and quantitative analysis, incisive insight into defining industry trends, and market share estimates. Our reputation lies in delivering value and world-class capabilities to our clients.
Contact Us
90 State Street,
Albany, NY 12207,
United States
Toll Free : 800-998-4852 (US-Canada)
Email : [email protected]
Website : https://www.marketresearchhub.com/
Read Industry News at – https://www.industrynewsanalysis.com/
The following two tabs change content below.
Jasmine Petters
Jasmine hails from the city of Nizams, Hyderabad, and is currently pursuing her M.D. from there only. She is an internet wizard and has keen passion in All Things tech. She is a regular Comment contributor for The Daily Telescope and writes a Web column, in which she covers war, sports, and everything in between.
Latest posts by Jasmine Petters (see all)