Global Multifactor Authentication Market Analysis & Growth Trends Highlight 17.7% CAGR During 2017–2025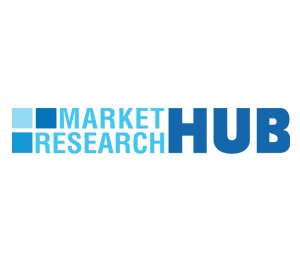 Albany, NY — 02/14/2018 — Multi-factor authentication can be termed as a multi-layered verification process that identifies a user through the authenticating any two of the primary four parameters, which are possession, knowledge, genetics and location for accessing a system. In order to study about this vast technology bound market in specific, Market Research Hub (MRH) has included a fresh report to its online storehouse. This research report titled "Multifactor Authentication Market – Global Industry Analysis, Size, Share, Growth, Trends and Forecast, 2017 – 2025″, discusses comprehensive analysis of the market growth during the forecast period in terms of revenue projections (in US$ Mn), across different regions.
Request For Sample Report: https://www.marketresearchhub.com/enquiry.php?type=S&repid=1526741
As per research findings, the increasing incidents of cyber-attacks on the global scale is likely to have a positive impact on the complete development of multi-factor authentication market. Furthermore, increasing number of phishing cases as well as other authentication oriented assaults have worked to drive the multi-factor authentication market during the period between 2017 and 2025. According to this report, the global multifactor authentication market is anticipated to acquire a worth US$20,444.9 nn by 2025 from a mark of US$ 4,829.2 mn recorded in 2016. Also, during the forecast period, the concerned market is projected to grow at a CAGR of 17.7%.
As the report proceeds, readers can gain information about market dynamics comprising of drivers, restraints and opportunities. Further, market segmentation concerning multifactor authentication market is enclosed in the report. It bifurcates the market on the basis of authentication model, region and end use industry. Based on authentication model, the prime segments include Two – Factor, Three – Factor and Four – Factor authentication. Moreove, based on end-use industry, the market is categorized into, healthcare, government, BFSI, IT and telecom, defense, retail and others. Considering the regional aspect, the report classifies the overall multifactor authentication market into Europe, North America, Asia Pacific (APAC), South America and Middle East & Africa (MEA); the regions are assessed in terms of revenue generation. Interestingly, region wise major countries discoursed in the report are as follows: U.S, U.K., Canada, Germany China, India, France, Japan, GCC countries Brazil and South Africa.
Browse Full Report with TOC- https://www.marketresearchhub.com/report/multifactor-authentication-market-global-industry-analysis-size-share-growth-trends-and-forecast-2017-2025-report.html
Few of the well-known players from the target market comprise of SecureAuth Coproration, RSA Security, CA Technologies, Microsoft Corporation, Vasco Data Security International Inc., Okta Inc., Ping Identity, Gemalto, Symantec Corporation, Entrust Datacard Corporation and HID Global Corporation. Each of these players has been examined on the basis of revenues and company profiles.
Enquire about this Report- https://www.marketresearchhub.com/enquiry.php?type=enquiry&repid=1526741
About Market Research Hub
Market Research Hub (MRH) is a next-generation reseller of research reports and analysis. MRH's expansive collection of market research reports has been carefully curated to help key personnel and decision makers across industry verticals to clearly visualize their operating environment and take strategic steps.
MRH functions as an integrated platform for the following products and services: Objective and sound market forecasts, qualitative and quantitative analysis, incisive insight into defining industry trends, and market share estimates. Our reputation lies in delivering value and world-class capabilities to our clients.
Contact Us
90 State Street,
Albany, NY 12207,
United States
Toll Free : 800-998-4852 (US-Canada)
Email : [email protected]
Website : https://www.marketresearchhub.com/
Read Industry News at – https://www.industrynewsanalysis.com/
The following two tabs change content below.
Maria Burns
Maria is a Viral News Editor who graduated from the University Of California. She likes social media trends, being semi-healthy, Buffalo Wild Wings and vodka with lime. When she isn't writing, Maria loves to travel. She last went to Thailand to play with elephants and is planning a trip to Bali.
Latest posts by Maria Burns (see all)