Global LED Lighting Market to Exceed $54.28 Bn by 2022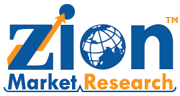 Sarasota, FL — 03/13/2018 — LED is a semiconductor device that emits visible light when an electric current passes through it. The light is not mostly bright, but in most LEDs it is monochromatic, occurring at a single wavelength. The output from a LED can range from red (at a wavelength of around 700 nanometers) to blue-violet (near 400 nanometers). LEDs are comprised of compound semiconductor materials which are made up of elements from group III and group V of the periodic table.
Request Free Sample Research Report @ https://www.zionmarketresearch.com/sample/led-lighting-market
The LED lighting market is primarily driven by benefits offered by LED lights over incandescent and fluorescent lamps. In additions, the energy efficiency of LED lights, higher brightness, and longer life span are some of the major reason offers tremendous market opportunities for LED lighting in coming years. Continuous new product introduction by manufacturers such as Phillips and GE with innovative technology are attracting the customer attention globally. However, the high production cost is expected to have an adverse impact on LED lighting market. Nonetheless, screen and display backlighting market development are likely to open new doors for the LED lighting demand.
Inquiry more about this report @ https://www.zionmarketresearch.com/inquiry/led-lighting-market
Based on application, LED lighting market is classified into residential, architectural and outdoor. Increasing use of LED lighting for outdoor application such as roadways, traffic lights, tunnels, parking lots, and garages is expected to provide significant growth opportunities in coming years. Residential application segment was the largest application for the market accounting for more than 40% share of total market 2016. The architectural application includes both functional and decorative lighting. Decorative LEDs are used to light up pools, gardens, fountains, and statues. The functional application includes landscaping and building facades.
Europe emerged as dominating the regional market for LED lighting in 2016 and accounted over 31% of market share. North America & European market is expected to show significant growth in outdoor and residential application segments. LED lighting market has huge growth opportunity in the emerging markets of Asia Pacific due to tremendous demand from residential application segment. The Middle East and Africa is expected to show remarkable growth in coming years.
Browse detail report with in-depth TOC @ https://www.zionmarketresearch.com/report/led-lighting-market
LED Lighting market is dominated by some of the key participants such as Cooper Industries Plc, Osram Opto, Cree Incorporation, Zumtobel AG, Toshiba Corporation, Philips Electronics N.V., Digital Lumens, Inc. and GE lightings.
The following two tabs change content below.
Jasmine Petters
Jasmine hails from the city of Nizams, Hyderabad, and is currently pursuing her M.D. from there only. She is an internet wizard and has keen passion in All Things tech. She is a regular Comment contributor for The Daily Telescope and writes a Web column, in which she covers war, sports, and everything in between.
Latest posts by Jasmine Petters (see all)