Global Active Pharmaceutical Ingredients Market, by Manufacturing Process, 2015-2023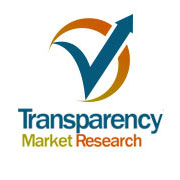 Albany, NY — 03/13/2018 — The frontrunners in the global active pharmaceutical ingredients (API) market in 2015, according to a study by Transparency Market Research (TMR), were North China Pharmaceutical Group Corp. (NCPC), Zhejiang Medicine Co. Ltd and Zhejiang NHU Co. Ltd., Teva Pharmaceutical Industries Ltd., and Northeast Pharmaceutical Group Co. Ltd. Key players are banking on strategic mergers and acquisitions to expand their presence across different geographies. Besides this, players are also focusing towards research and development activities to deliver result-oriented drugs. "The global API market features high entry and exit barriers owing to the large capital investment requirement for set-up," says TMR's lead analyst.
The opportunity in the global active pharmaceutical market was pegged at US$134.7 bn in 2015 and is poised to rise to US$219.60 bn by 2023, progressing at a CAGR of 6.3% between 2015 and 2023.
Read Report Overview: https://www.transparencymarketresearch.com/active-pharmaceutical-ingredients.html
North America to Lead Revenue Generation through 2023
On the basis of therapeutic area, the global API market will be dominated by cardiovascular disorders throughout the forecast period. The segment is also expected to expand at a significant CAGR of 6.63% during the same period. Geographically, North America will be at the forefront of growth in terms of revenue until 2023. The domicile of some pharmaceutical giants and the advent of biosimilars is providing a competitive edge to North America over other regions. Emerging countries such as China, India, and South Korea will offer ample of lucrative growth opportunities to market players.
Rising Penetration of Information Technology in Healthcare Sector to Bode Well for Growth of API Market
With exponentially rising demand for drugs, the global API market is expected to follow a notable growth trajectory during the forecast period. "Considering the rapidly growing global population, technological advancements, and widening pool of patients suffering from chronic diseases, the pace of development of drugs is likely to increase by leaps and bounds," says a TMR analyst. The rising geriatric population worldwide is also escalating the demand for various types of drugs, which in turn working in favor of the global market.
Request Sample of Report: https://www.transparencymarketresearch.com/sample/sample.php?flag=S&rep_id=1690
Moreover, the improving access to healthcare in emerging countries coupled with the increasing penetration of information and communication technology in the healthcare sector is positively impacting the growth of the market. In addition, the increasing healthcare budgets in both developed and developing countries are also triggering the sales of API. Besides this, the increasing efforts by Indian API manufacturers to comply with the U.S. FDA norms are also stoking the growth of the overall market.
Empowering Presence of Generic Drugs to Inhibit Adoption of API
The burgeoning sales of generic drugs are acting as a major bottleneck in the development of the global API market. The patent expiry along with the shortage of blockbuster drugs, poor accessibility in remote areas of several emerging countries, and unaffordability are fuelling the consumption of generic drugs. However, several government organizations are taking measures to mitigate this issue. The European Union (EU) are setting up manufacturing facilities that not only help in improving the quality of the drugs sold in the market, but also in ensuring the sales of government-approved and quality-checked scientifically-developed drugs.
Download Brochure of Report: https://www.transparencymarketresearch.com/sample/sample.php?flag=B&rep_id=1690
The following two tabs change content below.
Jasmine Petters
Jasmine hails from the city of Nizams, Hyderabad, and is currently pursuing her M.D. from there only. She is an internet wizard and has keen passion in All Things tech. She is a regular Comment contributor for The Daily Telescope and writes a Web column, in which she covers war, sports, and everything in between.
Latest posts by Jasmine Petters (see all)