Factory Automation Market Size, Comprehensive Research Study, Global Trends and Forecast Report Basics: Definitions, Segmentation, Applications and Industry Overview 2022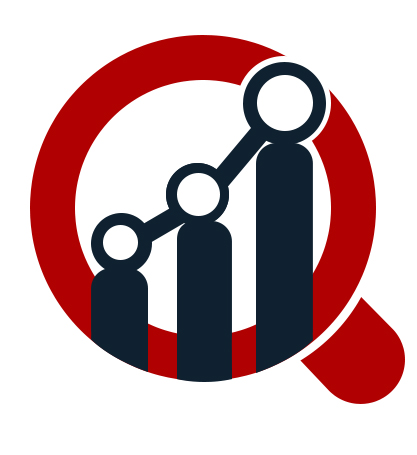 Pune, India — 02/14/2018 — Market Highlights
The changing consumer market has built high need of deployment of technically advanced automation process in manufacturing and production process of an industry. Flexible production system with high end IT enabled process provides fast, and safe production process which is efficient, flexible, reliable and cost-effective solution. The economic pressure which affects performance and growth of an industry is the one of the factor behind utilizing factory automation process.
The automated manufacturing & production process offers high potential leverage for improving productivity and profits for industrial process thereby also reduce energy consumption and cost associated with the manufacturing process. Programmable controllers, PACs, industrial robots, process control system, PLM software and discrete sensors are some of the popular products deployed by industrialist to automate their manufacturing and production process. Industrial robots have the ability of producing high quality products with precision and can generate high return on investment for the investors and also bring safety on the workplace.
The Factory Automation Market is growing rapidly over 8.59% of CAGR and is expected to reach at USD 240 billion by the end of forecast period 2022. Cost reduction, high efficiency in the process and ability to provide the overall information and initiate early stage development for the products are the major driving factors of this market.
Taste the market data and market information presented through more than 30 market data tables and figures spread over 90 numbers of pages of the project report. Avail the in-depth table of content TOC & market synopsis on "The Factory Automation Market Research Report -Forecast to 2022".
Get Sample of Report @ https://www.marketresearchfuture.com/sample_request/3565
Key trends and developments of Factory Automation Market:
– Industrial automation can be classified depending on the levels of automation such as sensor level, automation, supervision level, control level automation, and enterprise level. The enterprise level of factory automation is expected to be the next stage of factory automation market.
– Growing complexity of algorithms, architecture and protocols, improving human machine interface (HMI), graphical user interfaces
– Growing efficiency of network data communications, internet of things (IoT), robotics and others
Key Players
The prominent players in the Factory Automation Market are – Siemens AG, ABB Ltd, Emerson Electric Corporation, Rockwell Automation, Honeywell International Inc., Schneider Electric, Rexroth Bosch Group, Mitsubishi Electric Corporation, Yokogawa Electric Corporation, and Omron Corporation.
Segments of Factory Automation Market:
– Type: Programmable Automation, Fixed Automation, Integrated Automation, Flexible Automation. Fixed automation has the largest market share by type and is anticipated to reach USD 120 billion by 2022.
– Technology: Programmable Logic Controller (PLC), Programmable Automation Controller (PAC), Distributed Control System (DCS), Human Machine Interface (HMI), Supervisory control and data acquisition (SCADA). SCADA is anticipated to grow with the fastest CAGR growth of 10% during forecast period 2016-2022.
– End user: Semiconductor & electronics, Packaging & processing, Energy & Power, Printing & converting, Automotive, Manufacturing, Others. The end user segment is expected to be dominated by the manufacturing sector and is expected to reach USD 50 billion by the end of the forecast period.
Regional Analysis of Factory Automation Market:
Asia pacific, North America, Europe and Rest of the World constitute the regions of study for the global factory automation market. The increase in the number of industrial robots into the U.S. is expected to drive the U.S. market for factory automation.
The European market is expected to be led by Germany on account of its large automotive industry and presence of world class large players such as Volkswagen, Mercedes Benz, Audi, and others. The high cost of manpowerin these regions coupled with the research ecology is expected to drive the market.
The Asian pacific market is expected to generate the fastest growth led by Japan, China and India.
The Middle East and Africa market is expected to be dominated by Saudi Arabia, UAE while Africa is expected to result in moderate growth because of small industrial base.
Get complete Report @ https://www.marketresearchfuture.com/reports/factory-automation-market-3565
Intended Audience
– Process Automation and Instrumentation Manufacturers
– Industrial Robot Manufacturers
– MES (Manufacturing Execution System) and MOM (Manufacturing Operations Management) Players
– System Integrators
– Government Organizations
– Research/Consultancy firms
About Market Research Future
At Market Research Future (MRFR), we enable our customers to unravel the complexity of various industries through our Cooked Research Report (CRR), Half-Cooked Research Reports (HCRR), Raw Research Reports (3R), Continuous-Feed Research (CFR), and Market Research & Consulting Services.
The following two tabs change content below.
Maria Burns
Maria is a Viral News Editor who graduated from the University Of California. She likes social media trends, being semi-healthy, Buffalo Wild Wings and vodka with lime. When she isn't writing, Maria loves to travel. She last went to Thailand to play with elephants and is planning a trip to Bali.
Latest posts by Maria Burns (see all)