End-of-Line Packaging Market – Rising Demand for Automating Machinery in Several End-Use Industries Boost Demand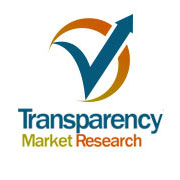 Albany, NY — 05/16/2018 — The global end-of-line packaging market stood at US$ 4,221.1 mn by the end of 2017, vis-à-vis revenue. The global market is projected to rise at a CAGR of 4.0% from 2017 to 2026.
The various end-use industries for the application of end-of-line packaging are pharmaceuticals, automotive, electronics and semiconductor, chemical products, food and beverages, and consumer products. Of these, the pharmaceuticals industry is the most promising segment and is projected to expand at the leading CAGR during 2017–2026. Meanwhile, the food and beverages segment is anticipated to account for the leading share in the overall market throughout the assessment period.
Obtain Brochure For Latest Technology Advancements @ https://www.transparencymarketresearch.com/sample/sample.php?flag=B&rep_id=9278
The vastly rising demand for automating machinery in several end-use industries, notably in manufacturing industries, is attributed to pressing need for boosting operational output. This is a key factor driving the end-of-line packaging market. The intensifying need for modernizing manufacturing facilities is a key factor stoking the demand for such semi-automated and automated technologies.
Obtain Report Details @ https://www.transparencymarketresearch.com/end-of-line-packaging-market.html
The intensifying need for improving workplace conditions through adoption of automation is a notable factor bolstering the demand for end-of-line packaging solutions. Various end-use industries are adopting a number of developing countries are focused on reducing labor cost and improving their bottom lines.
The following two tabs change content below.
Maria Burns
Maria is a Viral News Editor who graduated from the University Of California. She likes social media trends, being semi-healthy, Buffalo Wild Wings and vodka with lime. When she isn't writing, Maria loves to travel. She last went to Thailand to play with elephants and is planning a trip to Bali.
Latest posts by Maria Burns (see all)