Chikungunya Fever Market 2018 Outlook: World Financial Growth Rate Expected to Reach at a CAGR of 5.86% by Year 2023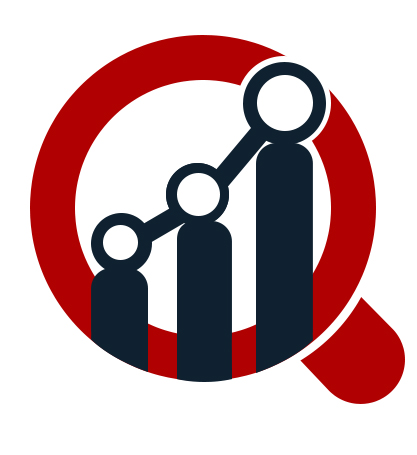 Pune, India — 01/12/2018 — The International Chikungunya Fever Market is expected to grow at CAGR 5.86% during forecast period. Chikungunya is a mosquito borne viral disease caused by the RNA virus belonging to the alphavirus genus of family Togaviridae. Chikungunya fever has been reported in more than 60 countries of Asia, Africa, Europe and the Americas. The
Its transmission from human to human is facilitated by the bites of infected female mosquitoes. Most commonly, the mosquitoes involved are Aedes aegypti and Aedes albopictus. Currently, there is no cure for the disease and the treatments are focussed only to relieve the symptoms. In 2016, according to the World Health Organisation, 349 936 suspected and 146 914 laboratory confirmed cases of chikungunya were reported to the PAHO regional office. Countries that reported the most cases were Brazil (265 000 suspected cases), Bolivia and Colombia (19 000 suspected cases, respectively).
Get Sample Copy at https://www.marketresearchfuture.com/sample_request/4694 .
Increasing per capita healthcare expenditures, rising R&D investments by the market players, and growing geriatric population are the major factors that will drive the market growth during the forecasted period. Moreover, pouring government investments and favourable policies will fuel the market. However, factors such as lack of awareness and cost of treatment and diagnosis can restrain the market growth during the forecasted period.
Key players for Chikungunya Fever Market:
The key players for the Chikungunya Industry are Quest Diagnostics Incorporated. (U.S.A), Alere. (U.S.A), Genome Diagnostics Pvt. Ltd. (India), altona Diagnostics (Europe), Bio-Rad Laboratories, Inc. (U.S.A), Sanat Products Ltd. (India), Taj Pharmaceuticals Limited. (India), and Etubics Corporation (U.S.A).
The Global Chikungunya Fever Market Segmentation:
The Chikungunya Fever Industry is segmented on the basis of diagnosis, treatment, and end users.
On the basis of diagnosis, the market is segmented into ELISA based assays, serological tests, virological tests, and others. ELISA based assays is future segmented into IgM based ELISA and IgG ELISA.
On the basis of treatment, the market is segmented into allopathy, homeopathy, ayurveda, and others. The allopathy segmented is sub segmented into anti-pyretics, optimal analgesics, and others. The homeopathy segment is sub segmented into pyroginum, rhus-tox, cedron, and others. The ayurveda segment is sub segmented into amrutharista, mahasudarshana churna, dhanvantaram gutika and others.
On the basis of end users, the market is segmented into hospitals and clinics, academic institutes, research laboratories, and others.
Major Chikungunya Fever Market Regional Analysis:
The Americas dominate the Chikungunya Fever Market owing to a well-developed healthcare sector. Apart from this, changing lifestyle and increasing healthcare expenditure have boosted the growth of the market in the Americas. Additionally, increasing geriatric population, rising awareness among the people and expanding R&D expenses for the treatment of chikungunya is boosting the market growth.
Europe holds the second largest Industry for chikungunya fever, which is followed by Asia Pacific. Availability of funds for research, rising patient population and government support for research & development will drive the market. On 22 September 2017, according to the European Centre for Disease Prevention and Control there were about 102 autochthonous chikungunya cases in Italy. Such trend for chikungunya fever was seen across the region. This is expected to boost the market growth during the forecasted period.
According to the World Health Organisation, the major outbreaks of chikungunya fever are seen in Asia and the Indian subcontinent. This made Asia Pacific the fastest growing region for the market due to the presence of a huge patient population and presence of huge opportunity in the market. Moreover, continuously developing economies like India and China within the region have increasing healthcare expenditures which fuels the market growth. According to the Indian Brand Equity Foundation, per capita healthcare expenditure was estimated to grow at a CAGR of 5 % during 2008-15 and reach USD 68.6 by 2015.
On the other hand, the Middle East & Africa has the least share in the chikungunya Industry due to the presence of poor economy especially in the African region. A majority of the market of this region is held by the Middle East due to a well-developed healthcare sector and huge healthcare expenditure.
Ask To Expertise at https://www.marketresearchfuture.com/enquiry/4694 .
Major Table of Content:
Chapter 1. Report Prologue
Chapter 2. Market Introduction
2.1 Definition
2.2 Scope Of The Study
2.2.1 Research Objective
2.2.2 Assumptions
2.2.3 Limitations
Chapter 3. Research Methodology
3.1 Introduction
3.2 Primary Research
3.3 Secondary Research
3.4 Market Size Estimation
Chapter 4. Market Dynamics
4.1 Drivers
4.2 Restrains
4.3 Opportunities
4.4 Challenges
4.5 Macroeconomic Indicators
4.6 Technology Trends & Assessment
…TOC Continued
Browse Full Report at https://www.marketresearchfuture.com/reports/chikungunya-fever-market-4694 .
About Market Research Future
At Market Research Future (MRFR), we enable our customers to unravel the complexity of various industries through our Cooked Research Report (CRR), Half-Cooked Research Reports (HCRR), Raw Research Reports (3R), Continuous-Feed Research (CFR), and Market Research & Consulting Services.
The following two tabs change content below.
Brad Bennett
Brad grew up in a small town in northern Iowa. He studied chemistry in college, graduated, and married his wife one month later. They were then blessed with two baby boys within the first four years of marriage. Having babies gave their family a desire to return to the old paths – to nourish their family with traditional, homegrown foods; rid their home of toxic chemicals and petroleum products; and give their boys a chance to know a simple, sustainable way of life. They are currently building a homestead from scratch on two little acres in central Texas. There's a lot to be done to become somewhat self-sufficient, but they are debt-free and get to spend their days living this simple, good life together with their five young children.
Latest posts by Brad Bennett (see all)