Automotive in-Vehicle Air Purifier Market Analysis with Market Trends and Operational Strategies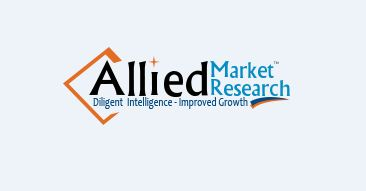 Portland, OR — 02/15/2018 — A new report published by Allied Market Research, titled, Automotive In-Vehicle Air Purifier Market by Product Type, Technology, and Vehicle type: Global Opportunity Analysis and Industry Forecast, 20142022, projects that the global automotive in-vehicle air purifier market is expected to reach $2,010 million by 2022. Passenger cars are anticipated to dominate the market throughout the analysis period. Region-wise, Asia-Pacific is expected to lead, accounting for approximately 36% share of the automotive in-vehicle air purifier market in 2015.
Dust, pollen, pet dander, mold spores, and dust mite feces are some of common allergens observed to be floating in a vehicle cabin space. Additionally, smoke particles and volatile organic compounds (VOCs) can pose a risk to the drivers or passengers health. Exposure to various components such as VOCs increases the probability of experiencing symptoms of sick building syndrome. Air purifiers are capable of capturing bacterial, virus, and DNA damaging particulates, thereby facilitating a pleasant, healthier and cleaner environment within the vehicle.
Get the sample copy of this report: https://www.alliedmarketresearch.com/request-sample/1790
The product segment is further classified into air purifier, air ionizer, and hybrid (a combination of air purifiers & air ionizer). In 2015, air purifier segment accounted for the largest revenue owing to its advantages such as higher compatibility and low cost as compared to others. However, the market of hybrid systems is anticipated to witness the highest growth, with a CAGR of 10.2% from 2016 – 2022. Moreover, as per the forecasts, hybrid systems would acquire a market share of around 26% in the overall in-vehicle air purifier market by 2022. Air ionizer will experience a notable CAGR of over 9% during the forecast period (2016-2022).
Make a purchase enquiry: https://www.alliedmarketresearch.com/purchase-enquiry/1790
The technology segment is further divided into highefficiency particulate arrestor (HEPA), active carbon systems, and photo atalytic systems. As of 2015, HEPA generated the largest revenue, among all the technologies, owing to its advantages such as high efficiency rate and wide availability due to a large number of global manufacturers worldwide. However, active carbon systems segment is anticipated to witness the highest growth over the forecast period, with a CAGR of around of 10%, owing to the superior benefits of this technology over the other two systems.
AUTOMOTIVE IN-VEHICLE AIR PURIFIER MARKET KEY SEGMENTS
BY PRODUCT TYPE
-Air Purifier
-Air Ionizer
-Hybrid
BY TECHNOLOGY
-High-Efficiency Particulate Arrestor (HEPA) Filters
-Active Carbon Systems
-Photo Catalytic
BY VEHICLE TYPE
-Passenger Cars
-Light Commercial Vehicles
-Heavy Commercial Vehicles
The following two tabs change content below.
Jasmine Petters
Jasmine hails from the city of Nizams, Hyderabad, and is currently pursuing her M.D. from there only. She is an internet wizard and has keen passion in All Things tech. She is a regular Comment contributor for The Daily Telescope and writes a Web column, in which she covers war, sports, and everything in between.
Latest posts by Jasmine Petters (see all)