3D NAND Memory Market Analysis, Development Strategy, Sales Revenue, Emerging Technologies, Competitive Landscape and Opportunity Assessment for the Period of 2018-2027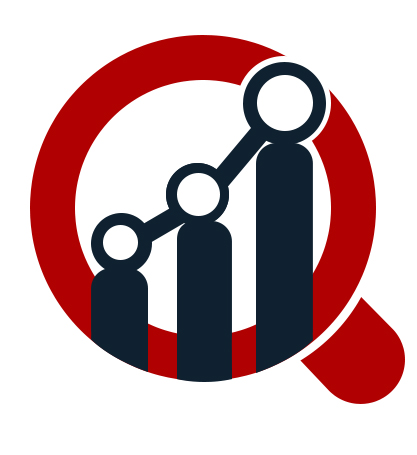 Pune, India — 02/14/2018 — 3D NAND Memory Global Market- Overview
3D NAND is a vertical implementation of NAND flash Cell Memory array. The Memory Cell Transistors forming the NANA string are connected in a series vertically and the memory transistors are changed from the floating gate type to a trapped charge type. In floating gate technology, die density is increased by shrinking peripheral circuits and active circuits with 3D. Holding X/Y dimension of the die constant, die density is increased through multiple layers of the active circuits on the Z Axis. Higher Density TLC 3D NAND Die enables applications needing high density NAN chips Solutions. Higher capacity Storage is the main benefit of 3D NAND. While consuming less power; offers higher throughput, increased endurance and improved power efficiency these are some of the additional features and benefits of 3D NANAD.
According to a recent study report published by the Market Research Future, the global market of 3D NAND Memory is accounted for a memorable growth in terms of value, with an exponential CAGR during the forecasted period (2016 – 2027) as conventional planar NAND flash is approaching its scaling limit, a point beyond which it can no longer be effective cost-reducer by shrinking the production process. 3D NAND is the industry's approach to continue to cost reduction NAND flash along its current trajectory for another few generations.
Get Sample of Report @ https://www.marketresearchfuture.com/sample_request/1040
The Business storage appetite is insatiable. Anything that can provide more storage at lower prices and higher performances is desirable, so 3D NAND is one of the main delicacies on the plate. Although Slower than DRAM and some other forms of flash Memory, 3D NAND is much faster than hard disk drives .The favorable total cost of ownership of deploying 3D NAND flash in enterprise storage is accelerating its presence in the enterprise storage as a replacement for hard disk drives (HDDs). Enterprise applications also impose their own requirements on storage that ate often different and more robust than storage used for consumer grade applications. Higher reliability is often preferred over high capacity.
Key Players
The key players in the market of 3D NAND Memory Market are- Samsung (South Korea), Toshiba (Japan), SanDisk (U.S.), Micron (U.S.), Intel (U.S.), SK Hynix (South Korea), Apple Inc. (U.S.), Intel Corp. (U.S.) among others.
Market Segmentation
– Segmentation by Type: Single-level cell (SLC), Multi-level cell (MLC) and Triple-level cell (TLC).
– Segmentation by Application: Consumer Electronics, Mass Storage, Industrial, Aerospace & Defence, Telecommunication among others.
3D NAND Memory Global Market- Synopsis
More layers and improved connectivity are a specified. The use of TSV Technology will also lead to higher data rates and will provide an ideal solution for low latency, high bandwidth, and high IOPS/Watt in flash storage applications, including high end enterprise SSDs. The move to quad level Cell (QLC) is the next step in cell storage density. The combination will continue the trend toward even denser storage system. Product density is identified based in the density id memory chips within the product, not the amount of memory capacity available for data storage by the end user.
Consumer electronics drives the market with increased adoption of smartphones and tablets, and has become the major contributors among various application verticals, in terms of revenue generation the user base of consumer electronics is growing progressively since its introduction. The operation of new applications, such as virtual reality, streaming videos, internet usage, and the surging trend of Internet of Things (IoT) is escalating the load on the storage of such devices. To deal with this, the memory storage option is switching to 3D NAND memory. The 3D NAND memory chip not only provides greater capacity but also helps in raising the product performance. Therefore, the utilization of 3D NAND technology for consumer electronics majorly drives the 3D NAND memory market for the future.
Industry News
– In July 2016, Toshiba is planning to start manufacturing world's first 64 layer 3D flash memory chips by the end of year 2016
– In May 2016, Micron announced the new product launch of two 3D NAND solid state drives.
– In May 2014, Samsung announced the production of Industry's first 32 Layer 3D NAND memory.
Get complete Report @ https://www.marketresearchfuture.com/reports/3d-nand-memory-market-1040
3D NAND Memory Global Market – Regional Analysis
Asia-Pacific is dominating the market of 3D NAND Memory. Currently Asia-Pacific is responsible for the largest market share and has been valued immensely. The main reason behind this is the increase in the demand for consumer electronic products in this region. India, China and Japan are some major countries dominating this market in Asia-Pacific region. North America holds the second largest market share and has been valued at substantially. Europe stands as third biggest market accounting for a considerable market share.
About Market Research Future
At Market Research Future (MRFR), we enable our customers to unravel the complexity of various industries through our Cooked Research Report (CRR), Half-Cooked Research Reports (HCRR), Raw Research Reports (3R), Continuous-Feed Research (CFR), and Market Research & Consulting Services.
MRFR team have supreme objective to provide the optimum quality market research and intelligence services to our clients. Our market research studies by products, services, technologies, applications, end users, and market players for global, regional, and country level market segments, enable our clients to see more, know more, and do more, which help to answer all their most important questions.
In order to stay updated with technology and work process of the industry, MRFR often plans & conducts meet with the industry experts and industrial visits for its research analyst members.
The following two tabs change content below.
Maria Burns
Maria is a Viral News Editor who graduated from the University Of California. She likes social media trends, being semi-healthy, Buffalo Wild Wings and vodka with lime. When she isn't writing, Maria loves to travel. She last went to Thailand to play with elephants and is planning a trip to Bali.
Latest posts by Maria Burns (see all)